A NEW WAY TO COOPERATE
The newly reorganized Vermont Ecumenical Council is the largest network of Christian Cooperation in the state with the sole purpose to help facilitate communication and dissemination of information, share resources, cross promotion and joint efforts towards a more inclusive and  socially responsible community.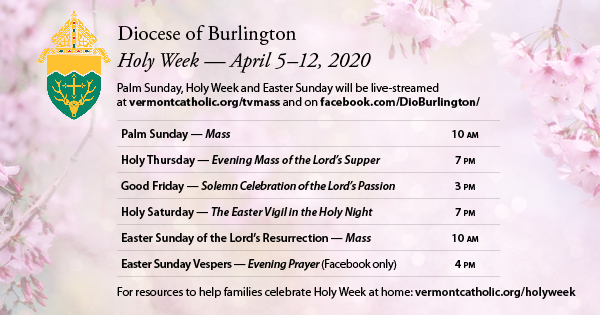 For Catholics, Holy Week is the culmination of the liturgical year. It contains the three holiest days of the year – the Sacred Triduum – when Catholics celebrate the Lord's Paschal Mystery – His Passion, Death and Resurrection. Holy Week offers us – through an...
read more