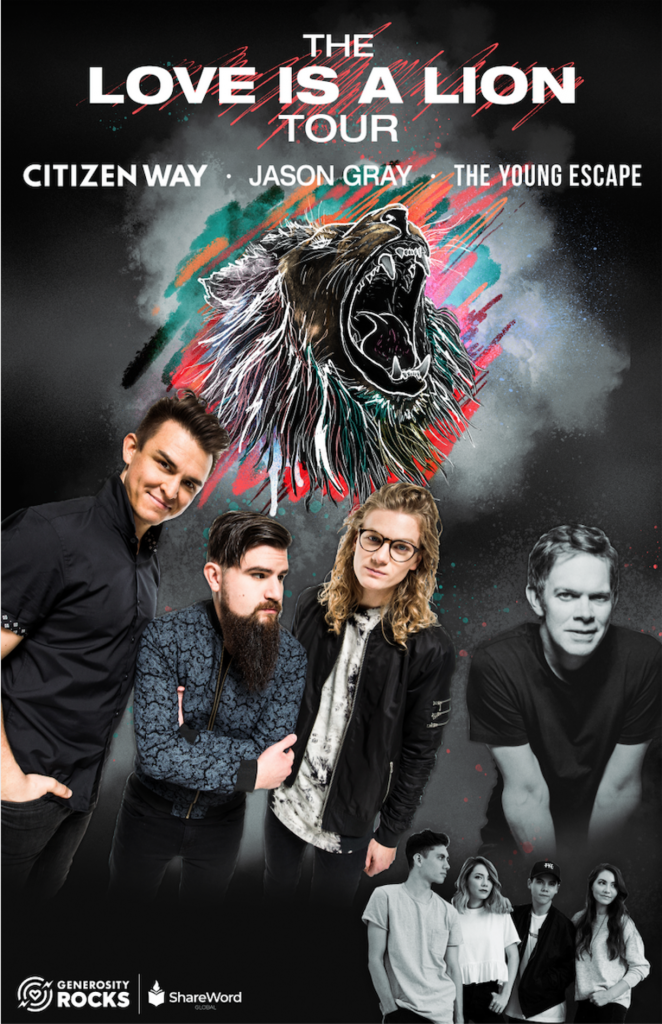 CITIZEN WAY – JASON GRAY
with THE YOUNG ESCAPE
The VT Christian Rock-toberfest is coming EARLY this year!
On September 28, 2019 @ 7PM at the Barre Auditorium the "Love is a Lion Tour" will be rocking out with featured artists CITIZEN WAY ("Wavewalker", "Bulletproof") and JASON GRAY ("With Every Act of Love", "More Like Falling in Love") with special guests THE YOUNG ESCAPE ("Love Me Like You").
If you saw how CRAZY last year's Rock-toberfest was with CITIZEN WAY crowd surfing – you WON'T want to miss it this year!!!

This event will be hosted by Barre City Auditorium, Barre, VT.

Tickets available online at www.VTChristianMusic.com for $20 (Groups of 10+), $28 (General Admission) and $40 for VIPs.